"Lepidoptera" at the Zuckerman Museum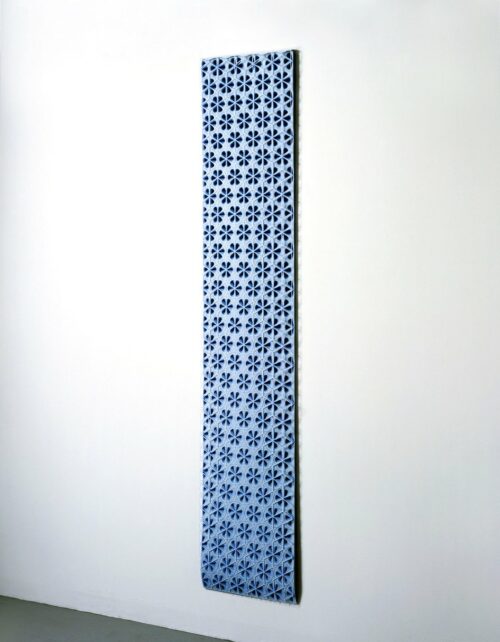 Imi Hwangbo will exhibit her work in a solo project entitled "Lepidoptera" at the Zuckerman Museum of Art in Kennesaw from January 10 – July 29, 2023.  The exhibition will present her work in constructed drawings, an art form in which she cuts and layers translucent paper in such quantity that sculptural forms are created.  Hwangbo's imagery is based on the ornamentation of Buddhist temple doors and Korean decorative arts, with traditional patterns reconfigured and expanded into space.
This exhibition will take place on the Zuckerman Museum's Project Wall North.  Designed by architects Stanley Beaman and Sears in 2014, the Zuckerman Museum of Art presents exhibitions of contemporary art by nationally-recognized artists such as Leonardo Drew, Lesley Dill, and Oscar Munoz.