"The Oracle Series" at Art on Paper, Pier 36, New York City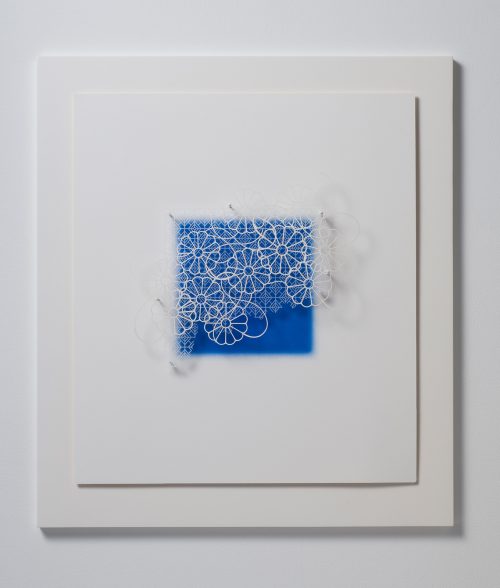 "The Oracle Series" by Imi Hwangbo will premiere in New York City at the Art on Paper Art Fair during Armory Week from March 8-11, 2018. "The Oracle Series" will be exhibited with the Ellen Miller Gallery at Booth 303 on Pier 36 at 299 South Street.
Art on Paper features eighty national and international galleries presenting photography, drawing, painting, sculpture, and large scale installations that challenge the notion of what a work on paper can be.   Art on Paper 2018 Exhibitors include the Aperture Foundation, the Nancy Hoffman Gallery, and the Tamarind Institute.  Last year's edition of Art on Paper garnered 22,000 visitors.
"The Oracle Series" is based on decorative patterns from Korean folk art, which is celebrated for its simplicity, innocence, and joyfulness.  This series incorporates brilliant pigment using colored pencils on dense paper.  Layers of opaque and translucent paper, cut into floral and geometric patterns, are held on pins over the color field.  The space between these elements and the viewer creates a kaleidoscopic effect, with patterns shifting as the viewer's perspective changes.